Welcome to fabulous
Bitkenstan

.

Bitkenstan is the webcomic that became the world's first NFTcomic about bitcoin, cryptocurrency, blockchain, and life.

Bitkenstan is a series with a running storyline and over 100 episodes. As an NFTcomic, each episode can actually be owned by anyone. Imagine owning an episode of your favorite TV series...that's what NFTs enable.

Bitkenstan montage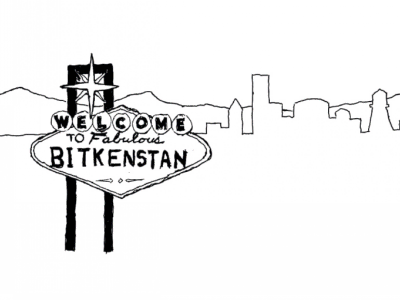 Get more details at bitkenstan.com or view all of the episodes and NFTs.
Twitter: @bitkenstan | Hive: @bitkenstan
StickyPeople

doodles.

StickyPeople is a series of random, comical stick people animations. Each exist as NFTs on the WAX blockchain. Below is an example: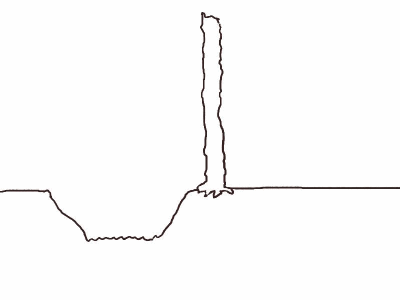 The StickyPeople episodes can all be viewed on AtomicHub.io here, and here, and also here.
Check the
Free

link in the nav bar.

I'm making an alphabet of NFT "coins" and airdropping most of them.

The "Satoshi Cup 2020" went down October 31, 2020 to celebrate the bitcoin whitepaper's release. You can download a pdf of everything Satoshi wrote or watch everything he wrote, set to fantastic polka music. Because, why not?
The
Satoshi Bitcoin Converter

app.

I made the Satoshi Bitcoin Converter in 2013 to help me navigate Bitcoin decimals and units. It's not exactly NFT-related, but it was the first thing I ever made with regards to Bitcoin or blockchain. And, of course, everything NFT is the daughter or granddaughter of Bitcoin.

Although it's a simple app, I'm kind of proud of it. It's been used in 130+ countries worldwide (map below). Many of those are developing nations. I believe that the abilities provided by Bitcoin and cryptocurrency help people in very real, tangible ways on a daily basis. My hope is that the Satoshi Bitcoin Converter helps as well in some small way.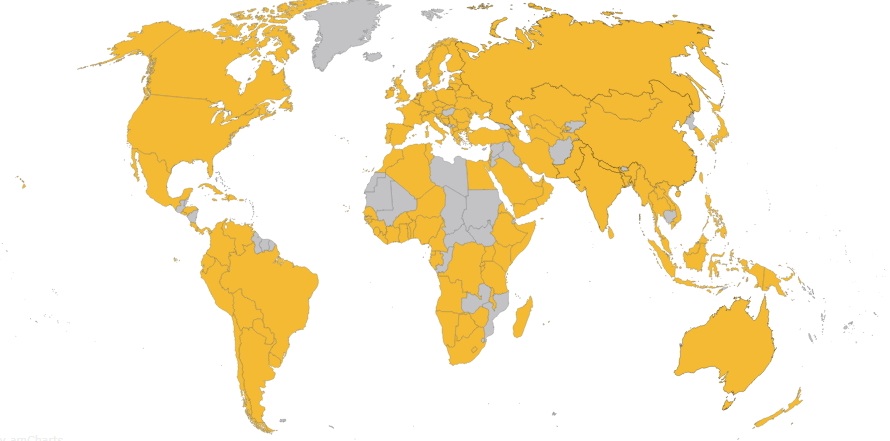 Nations using the Satoshi Bitcoin Converter shown in glorious Bitcoin orange.
What started as a personal tool became the Satoshi Bitcoin Converter web app and an Android app.
Some
non-NFT

stuff I made.
Dogecoin Wow App
I have a special appreciation for Dogecoin because it helped me learn about crypto. When bitcoin was too scary and intimidating to mess around with, Dogecoin and the Doge community was not.
So, I made the Dogecoin Wow App. Being "dogesque," it's stupid silly (another reason I like Doge). It's in the Play store for Android or it can be seen on GitHub. Note: the price ticker doesn't work on GitHub for some reason, but it does on the Android app.
Bitty Miner
From the throwback department, the first bitcoin/crypto thing I ever made was the Bitty Miner back in June 2012. It's a long story, but the upshot is this: